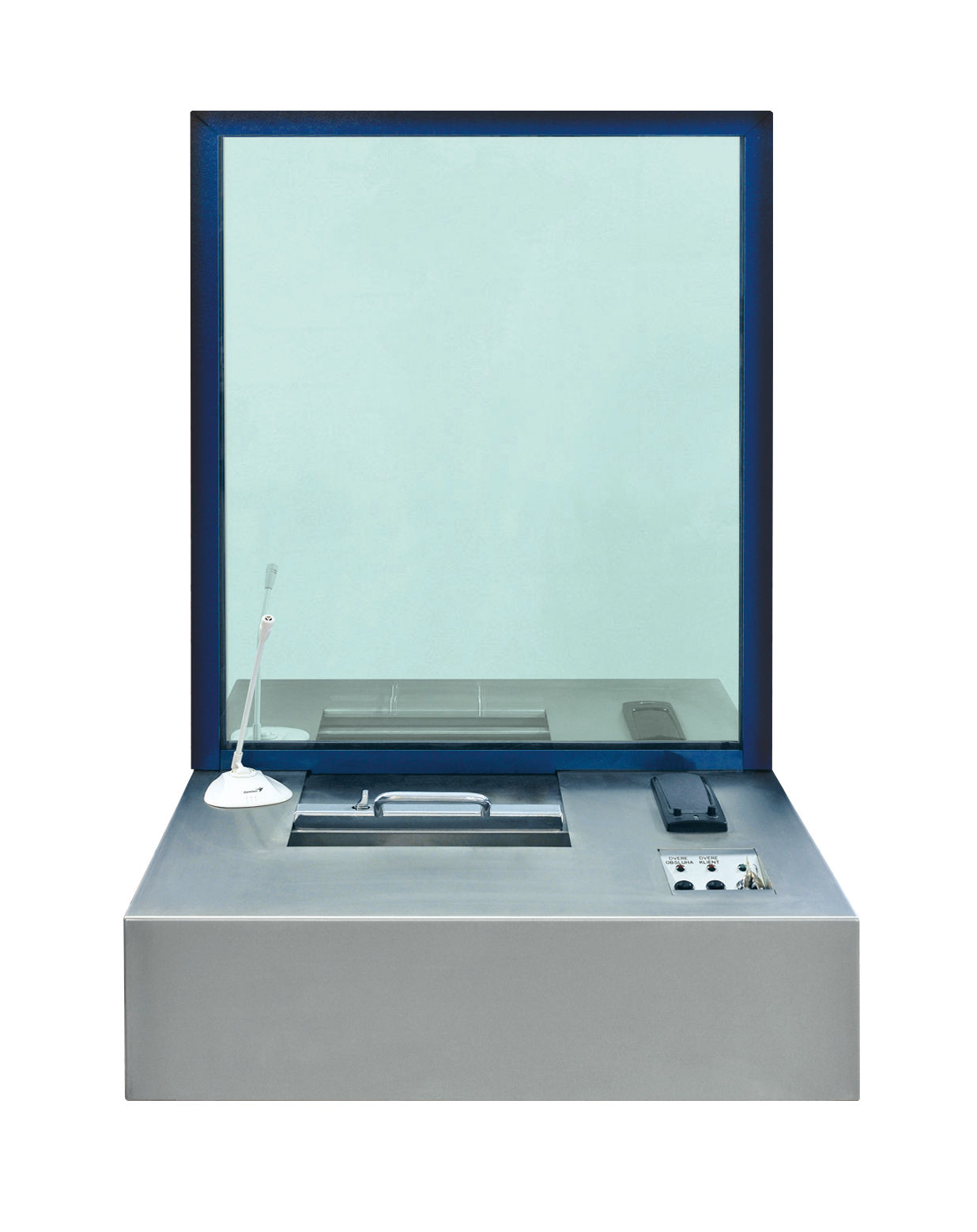 EK 5300
The security window with counter allows two-way, controlled and monitored smaller-object exchange between protected and unprotected area.
The EK 5300 series products are used as complex units equipped with the EK 5100 pass through or transfer tray, the EK 5200 N intercom device and bulletproof glass with optional security level (C1/M1 - C5/M5). The design allows usage of special materials for the case (stainless steel, brass etc.). The size depends on required security level as well as the type and size of pass through or transfer tray.
Security lighting, enabling operation in case of electric breakdown, can be delivered if required, as well as various types of jalousies or aluminium roller blind. The window can be built in the counters or partition walls.
"
We inform you that processing of personal data collected by the KOVAL Systems is under the supervision of the Euro TRADING s.r.o. and it is in accordance with the 44 § of Act no. 18/20128 Z.z. and the Article No. 37 REGULATION (EU) 2016/679 OF THE EUROPEAN PARLIAMENT AND OF THE COUNCIL. The Euro TRADING s.r.o. offers you an authorized person you can contact at zo@eurotrading.sk. You can find more information at: www.eurotrading.sk/zo